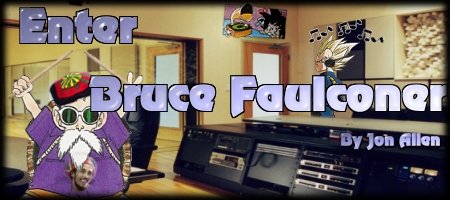 Introduction
As a series, the English adaptations of Dragonball Z in America have never been produced with the original Japanese score which loyal DBZ otaku are so fond of. When Funimation first began to dub the series in 1996, the fans were introduced to a new way of hearing their favorite show, or in many cases, a new show period. For new fans, most didn't seem to mind, as by itself it was a very good score, but purists continually wished for the the orchestral sounding tunes they'd come to know and love. In response to the complaints, Funimation CEO stated to the fans that he'd wanted to release a more true to the original dub straight to video, as he and his company's decisions were primarily dictated by Saban, who was their distributor to the syndication networks. After producing 53 English episodes (most commonly referred to as seasons 1 and 2) and dropping Saban, the original fans of the series prayers were answered when Funimation began to dub the first 3 of the 13 Dragonball Z movies in conjunction with Pioneer, a company well documented for being one of the best anime distributing companies in North America. True to their reputation of staying as close as possible to the Japanese versions of their acquired properties, and true to Funimation's words about their intentions, the movies that would be retitled "Deadzone," "The World's Strongest," and "Tree Of Might" were released straight to video with all footage in tact, and were produced with the Japanese music score.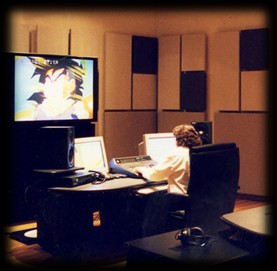 After some legal problems that led to yet another company parting ways with Funimation, the Ft. Worth based company announced that it would now dub Dragonball Z independently, providing an edited version to be aired on television, and a more faithfully translated uncensored version to be released on home video only, supposedly the dub Gen had mentioned retaining the original score now that they were free of Saban. As the first of the uncut videos was released, "Ginyu-Assault," fans awaiting their Head Cha La based tunes were disappointed to be greeted by yet another new soundtrack for their favorite series. A soundtrack which, over the course of three years, has lasted to long enough to have both petitions lobbying for it's replacement, as well as hundreds of emails requesting sound track cds. As they saying goes, "to each his own," prompting quite the divided group of fans.

Enter Bruce Faulconer, the man who's name bares the responsibility for both the admiration and the scorn for the music accompanying Kame Hame Ha's and Super Saiya-jin transformations in Funimation's 3rd, 4th, 5th and 6th seasons of English Dragonball Z. Despite possessing a Bachelor of Music Degree with High Honors in Theory and Composition, a Master of Music Degree in Composition, and a Doctor of Musical Arts Degree in Composition from the University of Texas, from it's rocky start in episode 54, DBZ's current score has left fans scratching their heads on a number of issues to say the least, in some cases plugging their ears, in others turning up the volume. Join me as we finally get some answers straight from the guy who's music has for three years left me and many others asking "What the Faulconer?!"

[On to the interview]