Best of DragonBall Z Volume l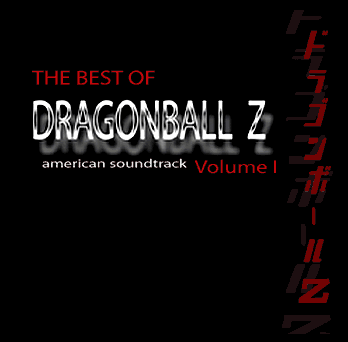 Over the past three years I have received a lot of emails and phone calls asking if I would ever release the DragonBall Z background music (the soundtracks) on compactdisc. Well, I have been listening to you and have been working hard to make your requests happen.
I really enjoy writing music and working on DragonBall Z. I first met the gang back in episode #68 when Gohan and Krillin were on Namek waiting for Goku to arrive. Vegeta was scary and hard to figure out, and always thinking about himself, but what's new there anyway?
And who would ever figure out Bulma?- She is awesome and unpredictable. But aren't all the DragonBall Z women awesome and unpredictable? You know, ... Chi Chi, Maron, Android 18,Videl, ...
I can tell you that over the years the range of musical styles needed to cover this epic story has been huge. And if anyone ever asks you if you're havin' fun yet...tell 'em I said yes! Thanks to all of you out there who kept after me to get these CDs out. I hope you enjoy the selections, and if I missed one of your favorites, let me know.
Track List
1. DRAGONBALL Z [1:04]
2. CALL OUT THE DRAGON [1:02]
3. FUTURE TRUNKS [1:35]
4. GOHAN FIGHTS FRIEZA [1:32]
5. THE MAKYO STAR [2:05]
6. GARLIC JR.THEME [1:57]
7. KING COLD [1:00]
8. FRIEZA'S REVIVAL [1:31]
9. HEROIC TRUNKS [1:10]
10. ANDROID 16 [1:48]
11. PERFECT CELL RUNS [2:27]
12.THE HOWLING [1:17]
13. ANDROID 17 & 18 [2:01]
14. DESTRUCITON [1:55]
15. GOHAN & ICARUS [2:18]
16. THE CELL GAMES [2:20]
17. 16 RIPS OFF CELLS TAIL [3:59]
18. VEGETA'S THEME [1:02]
19. VEGETA POWERS UP [3:27]
20. VEGETA SUPER-SAIYAN [0:58]
21. THE DRAGON THEME [4:47]
22. HYPERBOLIC TIME CHAMBER [3:54]
23. GOKU'S SPIRIT BOMB [6:33]
24. SUPER NAMEK [2:10]
25. PIKKON'S THEME [4:00]