Best of DragonBall Z Volume lV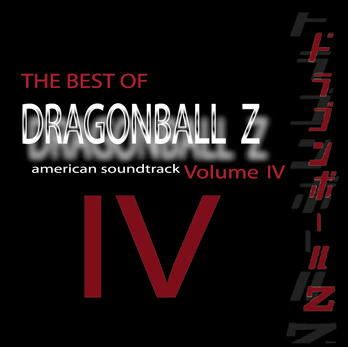 Power up to SSJ3 all you DBZ warriors, because here is sixty minutes of nonstop action. Z fighters, prepare to do battle with the likes of Frieza, Cell, the Androids, and even Majin Buu. Talk about Kid Buu waiting; I know all of you have been waiting for "SSJ3 Power Up." This ascension has finally arrived after too long a wait. But great things come to those who wait. And wow, did we ever have to WAIT on Goku when he used this level of power?
As a special treat, this CD contains Goku's musical farewell to the gang, as he and Uub fly away to train in Uub's homeland. Does this guy ever stay home? That backstory could probably take a whole movie to explain.
Well, I am talking with the Twentieth Century Fox people about doing the music for their live action DBZ movie. What a blast writing that would be. Stay tuned for more music news from the frontlines later.
Meanwhile, it's back to DragonBall Z!
Track List
1. FRIEZA TRANSFORMS [1:26]
2. PLANET NAMEK DESTRUCTION [1:53]
3. ENERGY DISC MUSIC [1:51]
4. FRIEZA BEGS [3:21]
5. ANDROID 20 DESTROYS CITY [1:03]
6. 19 ALMOST KILLS GOKU [1:47]
7. EERIE [0:59]
8. CELL THEME (WITH CHOIR) [0:27]
9. CELL & PICCOLO FIGHT [2:12]
10. CELL TRANSFORMS [0:51]
11. 16 AND THE SQUIRRELS [0:39]
12. KING KAI [1:12]
13. KING KAI DIES [1:22]
14. SNAKE WAY [3:46]
15. KAME'S TALE [3:23]
16. CELL RETURNS [0:43]
17. NEW EARTH MUSIC [3:03]
18. WIMPS GET WACKED [1:32]
19. GOTEN'S LIZARD [0:44]
20. NAIL'S GIFT [2:16]
21. TRUNKS WINS [1:22]
22. PUI PUI FIGHTS VEGETA [0:52]
23. PUI PUI STRUGGLES [0:42]
24. ROOM MUSIC [1:48]
25. YUCON SUCKS [1:08]
26. GOKU & KAI STANDOFF [1:06]
27. RELIEF ROCK [2:02]
28. SATAN GIVES SPEECH [2:47]
29. GOKU VS. VEGETA [1:19]
30. TRUNKS JUMPS IN [0:48]
31. BOYS PUT TO SLEEP [0:51]
32. TURBULENCE [2:44]
33. SSJ3 POWERUP [2:45]
34. TOURNY TALK [2:20]
35. KID BUU IS WAITING [0:45]
36. BUU IS FIGHTING [1:44]
37. PAN'S SONG [1:07]
38. UUB IN THE TOURNAMENT [0:54]
39. DBZ FINALE [1:19]